Eye Conditions And Disorders
The following is a brief overview of some of the common, serious and sight threatening disorders of the eye. Any time there are symptoms, it is recommended that you seek the advice of an optometrist without delay. A comprehensive eye examination will be needed to reach a diagnosis, and ensure early appropriate treatment. We work collaboratively with local, medical ophthalmology to get  you the best care if needed.
Common Conditions And Disorders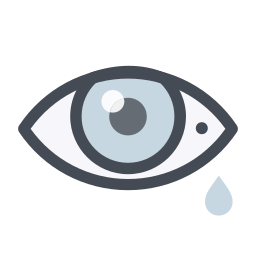 Myopia - Short Sightedness
Myopia (short sightedness) is a common vision condition in which you can see objects near to you clearly, but objects farther away are blurry. It occurs when the shape of your eye causes light rays to bend (refract) incorrectly, focusing images in front of your retina instead of on your retina. Short sightedness may develop gradually or rapidly, often worsening during childhood and adolescence. Short sightedness tends to run in families. A basic eye exam can confirm short sightedness.
Treatment
You can compensate for Myopia with eyeglasses, contact lenses or surgery.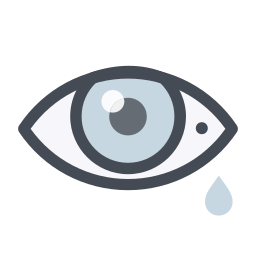 Hyperopia - Long Sightedness
Hyperopia (long sightedness) is a common vision condition in which you can see distant objects clearly, but objects nearby may be blurry. The degree of your long sightedness influences your focusing ability. People with severe long sightedness may see clearly only objects a great distance away, while those with mild farsightedness may be able to clearly see objects that are closer. Long sightedness usually is present at birth and tends to run in families.
Treatment
You can easily correct this condition with eyeglasses, contact lenses or surgery.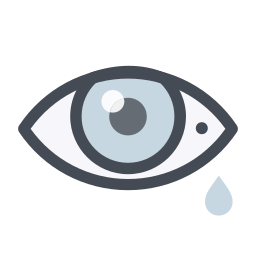 Astigmatism - Irregular Shaped Eye
Astigmatism is a common and generally treatable imperfection in the curvature of your eye that causes blurred distance and near vision. Astigmatism occurs when either the front surface of your eye (cornea), or the lens inside your eye, has mismatched curves. Instead of having one curve like a round ball, the surface is egg shaped. This causes blurred vision at all distances. Astigmatism is often present at birth and may occur in combination with short sightedness or long sightedness.
Treatment
The goal of treating astigmatism is to improve vision clarity and eye comfort. Treatments are eyeglasses, contact lenses or surgery.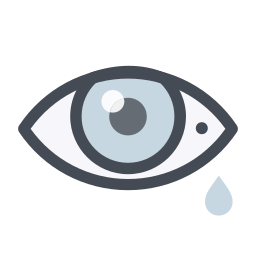 Presbyopia - Age Related Long Sightedness
Presbyopia is the gradual loss of your eyes' ability to focus on nearby objects. It's a natural, often annoying part of aging. Presbyopia usually becomes noticeable in your early to mid 40's and continues to worsen until around age 65. You may become aware of presbyopia when you start holding books and newspapers at arms length to be able to read them. A basic eye exam can confirm presbyopia.
Treatment
You can easily correct this condition with eyeglasses, contact lenses or surgery.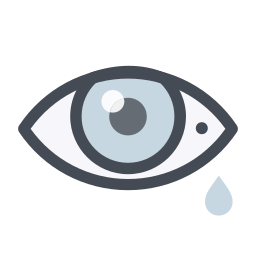 Dry Macular Degeneration
Dry macular degeneration is a common eye disorder among people over 50. It causes blurred or reduced central vision, due to thinning of the macula. The macula is the part of the retina responsible for clear vision in your direct line of sight. Dry macular degeneration may first develop in one eye and then affect both. Over time your vision may worsen and affect your ability to do things such as read, drive and recognize faces. But this doesn't mean you'll lose all of your sight. Early detection and self care measures may delay vision loss due to dry macular degeneration.
Treatment
As of now, there's no treatment for dry macular degeneration. If your condition is diagnosed early, you can take steps to help slow its progression, such as taking vitamin supplements, eating healthfully and not smoking.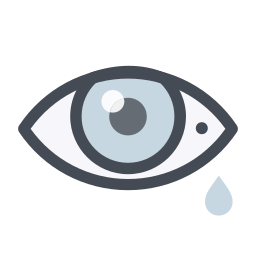 Wet Macular Degeneration
Wet macular degeneration is a chronic eye disorder that causes blurred vision or a blind spot in your visual field. It's generally caused by abnormal blood vessels that leak fluid or blood into the macula. The macula is in the part of the retina responsible for central vision. Wet macular degeneration is one of two types of age related macular degeneration. The other type is dry macular degeneration and is more common and less severe. The wet type always begins as the dry type. Early detection and treatment of wet macular degeneration may help reduce vision loss and, in some instances, recover vision.
Treatment
Treatments are available that may help slow disease progression, preserve existing vision and, if started early enough, recover some lost vision. Medications may help stop the growth of new blood vessels by blocking the effects of growth signals the body sends to generate new blood vessels. These drugs are considered the first line treatment for all stages of wet macular degeneration.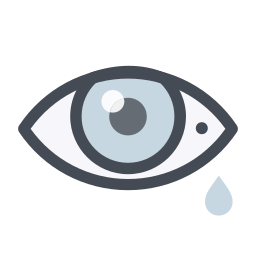 Cataracts
A cataract is a clouding of the normally clear lens of your eye. For people who have cataracts, seeing through cloudy lenses is a bit like looking through a frosty or fogged up window. Clouded vision caused by cataracts can make it more difficult to read, drive a car (especially at night). Most cataracts develop slowly and don't disturb your eyesight early on. But with time, cataracts will eventually interfere with your vision. At first, stronger lighting and eyeglasses can help you deal with cataracts. But if impaired vision interferes with your usual activities, you might need cataract surgery. 
Treatment
When your prescription glasses can't clear your vision, the only effective treatment for cataracts is surgery.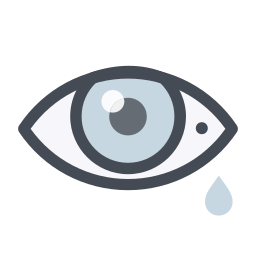 Glaucoma
Glaucoma is a group of eye conditions that damage the optic nerve, the health of which is vital for good vision. This damage is often caused by an abnormally high pressure in your eye. Glaucoma is one of the leading causes of blindness for people over the age of 60. It can occur at any age but is more common in older adults. Many forms of glaucoma have no warning signs. The effect is so gradual that you may not notice a change in vision until the condition is at an advanced stage. Because vision loss due to glaucoma can't be recovered, it's important to have regular eye exams that include measurements of your eye pressure so a diagnosis can be made in its early stages and treated appropriately. If glaucoma is recognised early, vision loss can be slowed or prevented. If you have the condition, you'll generally need treatment for the rest of your life.
Treatment
The damage caused by glaucoma can't be reversed. But treatment and regular checkups can help slow or prevent vision loss, especially if you catch the disease in its early stages. Glaucoma is treated by lowering your eye pressure (intraocular pressure). Depending on your situation, your options may include prescription eyedrops, oral medications, laser treatment, surgery or a combination of any of these.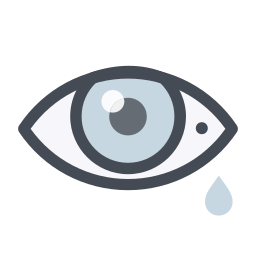 Dry Eye
Dry eyes is a common condition that occurs when your tears aren't able to provide adequate lubrication for your eyes. Tears can be inadequate for many reasons. For example, dry eyes may occur if you don't produce enough tears or if you produce poor quality tears. Dry eyes feel uncomfortable. If you have dry eyes, your eyes may sting or burn. You may experience dry eyes in certain situations, such as on an airplane, in an air-conditioned room, while riding a bike or after looking at a computer screen for a few hours. 
Treatment
For most people with occasional or mild dry eye symptoms, it's enough to regularly use over the counter eyedrops (artificial tears). If your symptoms are persistent and more serious, you have other options. What you do depends on what's causing your dry eyes. Some treatments focus on reversing or managing a condition or factor that's causing your dry eyes. Other treatments can improve your tear quality or stop your tears from quickly draining away from your eyes.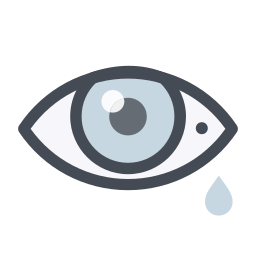 Diabetic Retinopathy
Diabetic retinopathy is a diabetes complication that affects eyes. It's caused by damage to the blood vessels of the light sensitive tissue at the back of the eye (retina). At first, diabetic retinopathy may cause no symptoms or only mild vision problems. Eventually, it can cause blindness. The condition can develop in anyone who has type 1 or type 2 diabetes. The longer you have diabetes and the less controlled your blood sugar is, the more likely you are to develop this eye complication.
Treatment
Treatment, which depends largely on the type of diabetic retinopathy you have and how severe it is, is geared to slowing or stopping progression of the condition.
Sleeman Optometry
Make An Appointment